There are many of us around the world fighting to reclaim the role of women and dissent in the music industry. It's time to work more closely together than ever before and globally. If you want your organization to create synergies with us, write to FEMNØISE
Find out who we are making a difference collectively:
MUSAP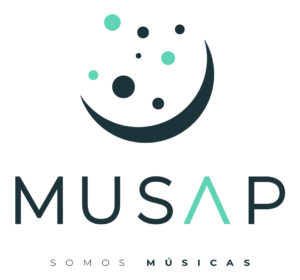 Musap is an organization created in Chile in 2019, focused on linking and strategically developing artists from their professionalization to their internationalization in order to increase the presence, participation and positioning of creative women musicians in the music industry, both nationally and internationally.
Our platform provides visibility to women musicians by facilitating their recruitment and communication. Today we have more than 700 artists registered. Musap is also an event production company that seeks to unite music and innovation in its proposals.
BALANSEKUNST PROSJEKTEK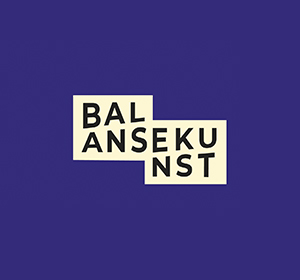 NORUEGA
The Art of Balance (Balansekunst) is a Norwegian association consisting of more than 80 organizations, companies, festivals and other institutions within the art and culture industry working to promote gender equality and diversity in the arts.
The Art of Balance seeks to share knowledge, experiences and ideas about how to proceed in the field of gender balance and diversity, specifically through challenging structural inequalities, stereotypes and prejudices.
The initiative was established in 2009, when a couple of key institutions in the Norwegian music business got together to come up with easily accessible tools for stimulating some much needed action to gain more gender equality in the industry. See The Language Gap or our guidelines for handling sexual harassment for a sample of our work.
SOUND GIRLS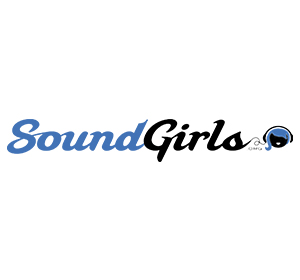 SoundGirls.Org was formed in 2013 by veteran live sound engineers Karrie Keyes and Michelle Sabolchick Pettinato and operates under the Fiscal Sponsorship of The California Women's Music Festival, a 501(c)3 non-profit organization.
SoundGirls has grown into an international organization with over 6,000 members and chapters worldwide. We provide scholarships, mentorships, job placement, business development and workshops. We firmly believe in "You Can't Be What You Can't See" and feature a monthly profile on Women in Audio as well as monthly bloggers that share their experiences and expertise.
The EQL Directory powered by SoundGirls in partnership with Spotify is a useful tool when people say "they want to hire women but can't find any." We encourage our members to enter their information and share the directory with their peers and colleagues.
SoundGirls Productions provides employment and mentorships for women. We encourage members to share this resource within their networks and call us for your rental and crew needs in Los Angeles. For 2018, we want to move the conversation about lack of diversity in audio to proactive steps we can take to change this. Check out our resources for a more inclusive industry.
LAS PIBAS PRODUCEN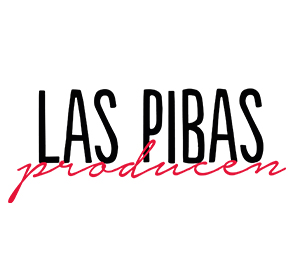 BARCELONA
Las Pibas, is a music production company led by women living in Spain and Argentina.
– "LAS PIBAS Al Escenario" is a bi-monthly cycle of women musicians that aims to strengthen the female presence in the musical and artistic culture in general by bringing together women from all over the world.
– Women Open Mic, Open Mic of women with the aim of showing the emerging female music scene.
"WHAT WOULD THE WORLD BE LIKE WITH MORE WOMEN ON STAGE?
WE ARE MANY, WE MAKE MUSIC, AND TOGETHER WE CAN BECOME MORE AND MORE VISIBLE!"
"The patriarchal society in which we live is reflected in the current music scene, both in festivals, as producers and record companies. There is no fairness on the stages or under them. We want you to be part of this musical empowerment and together we want to sound strong and echo this struggle!"
MÁS MÚSICAS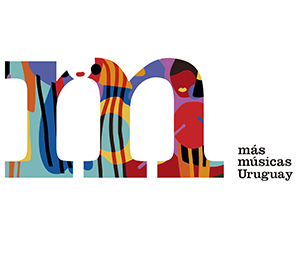 Más Músicas Uruguay is a collective that has as a priority the search for gender equity in the Uruguayan music scene. We generate and manage projects for the visibility and research of the work of women and music dissidents. In June 2019 we organized the First Meeting of Women and Dissidents in Uruguayan Music and launched the web masmusicas.uy.
We are part of the network of collectives that are fighting for the same cause in Latin America and the world. Our slogan: For more girls, children and adolescents who choose as a life project to be musicians and become so!  
RED MULTISONORA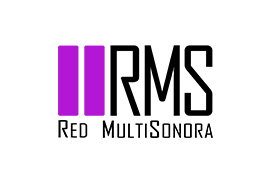 ARGENTINA
Red MultiSonora is a civil association with origin in Argentina that includes cis women, trans people, lesbians, non binarixs and other dissident identities related to the different disciplines of sound: recording, mixing, live and radio operation, artistic production, post-production, lutherie, acoustics, stage technique and electronics applied to audio, among others.
They seek to make visible the work of dissident identities in our medium and build a community based on bonds of support.
They work for equality in work opportunities, access to education and salary.
They aim to end discrimination and job insecurity.