Customer Support Specialist, English and Spanish (d/f/m)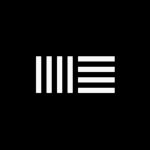 Website https://twitter.com/Ableton Ableton AG
We make Live, Push & Link; software and hardware for music creation & performance. We're based in Berlin, Pasadena & Tokyo
Customer Support Specialist:  Ableton is currently looking for a Spanish speaker to join the Customer Support Team in Berlin. We're looking for people that have a passion for music technology and previous experience in some kind of customer service environment.
Like us, you should be supportive, empathetic, and communicative.
As part of our team you will answer customer queries via e-mail around topics such as sales, orders, and account queries.
YOUR MISSION
Your mission As a customer support specialist in our main office in Berlin, you'll join a diverse, multinational team – including many musicians and Live users. Your mission will be to maintain Ableton's reputation for attentive, customer-oriented support. The job requires self-motivation, the ability to look at issues from a customer's perspective and an interest in improving the overall user experience. We're looking for a new team member that has an interest in music technology and has previous experience in a customer service environment. Like us, you should be supportive, empathetic and communicative. This position is based in Berlin, Germany and the start date is the 1.12.2022. We offer the option to choose your own work model: alternate flexibly between remote and on-site in the office, working 32 to 40 hours per week.
YOUR RESPONSIBILITIES: 
● You answer customer inquiries via email
● You provide excellent service to customers with sales, orders, and account queries
● You support customers to get started with our products (Live and Push)
● You collaborate with other Ableton teams to improve customer experience Your profile
● You have strong verbal and written communication skills in English and Spanish (level C2)
● You have experience in a customer service specialist role, ideally providing email and phone support
● You are passionate about music technology
● You have a strong service mentality with the ability to think from a customer's perspective
● You are solution-oriented and able to solve problems on your own
● You are a team player with an independent and proactive working style
● You have the ability to work efficiently – especially during periods of high demand
YOUR APPLICATION:
If you see yourself in this role, please submit your application in the form with the following documents and information:
● CV (without a picture)
● Por favor dar un respuesta del preguntar en Español (por los menos 200 palabras): Desde el punto de vista de un cliente, como describirías la experiencia de servicio al cliente ideal?
---
Note:
*If you know someone who might be interested in this offer, don't forget to share it. You'll be helping to get more women and non-binary people into jobs in the music industry and help us reach our goal of bridging the gender gap*.
*If you are a company or organisation looking for workers, you can post your job offer to our automated portal for free.
You must sign in to apply for this position.
---