Explore the map, find talent and workers
01
Yehaaa, lets go
Create your profile, join the search engine
02
Yes, I want it
Activate your social network, connect
03
Explore groups and forums, share your work
04
Let's get to it
Take a course or workshop and empower yourself
05
Yes!...I want to learn new things
Become an instructor and empower others
06
I want to know more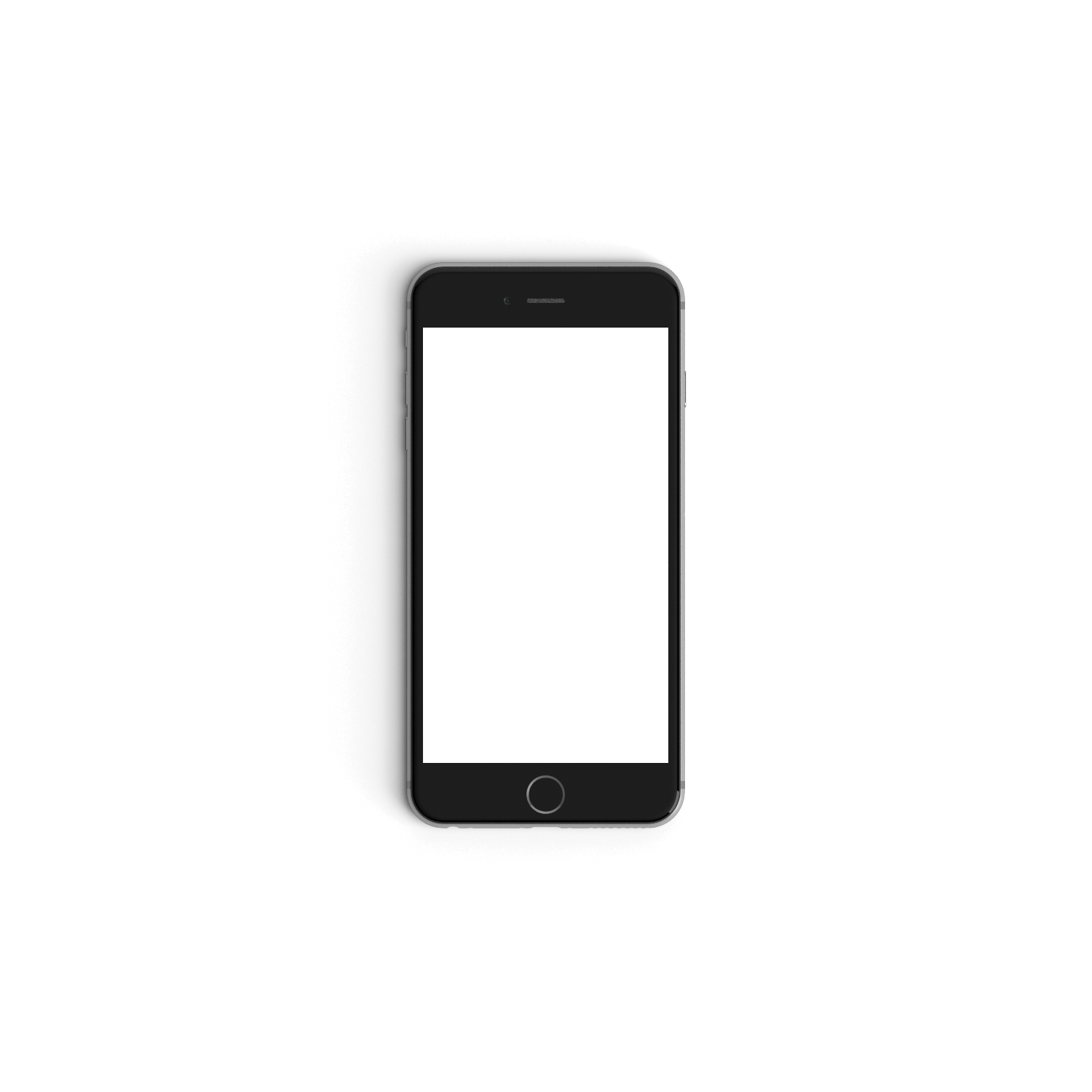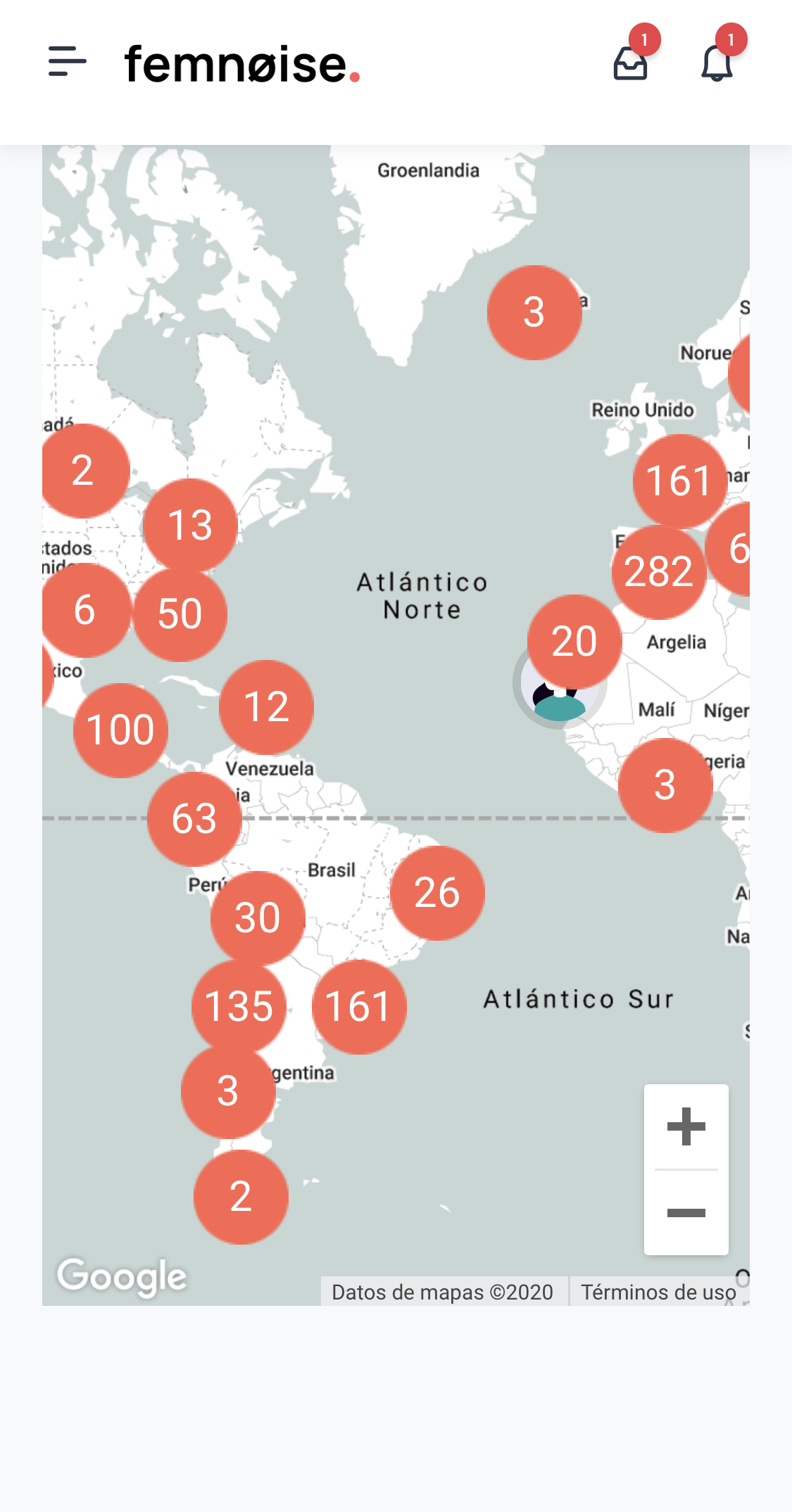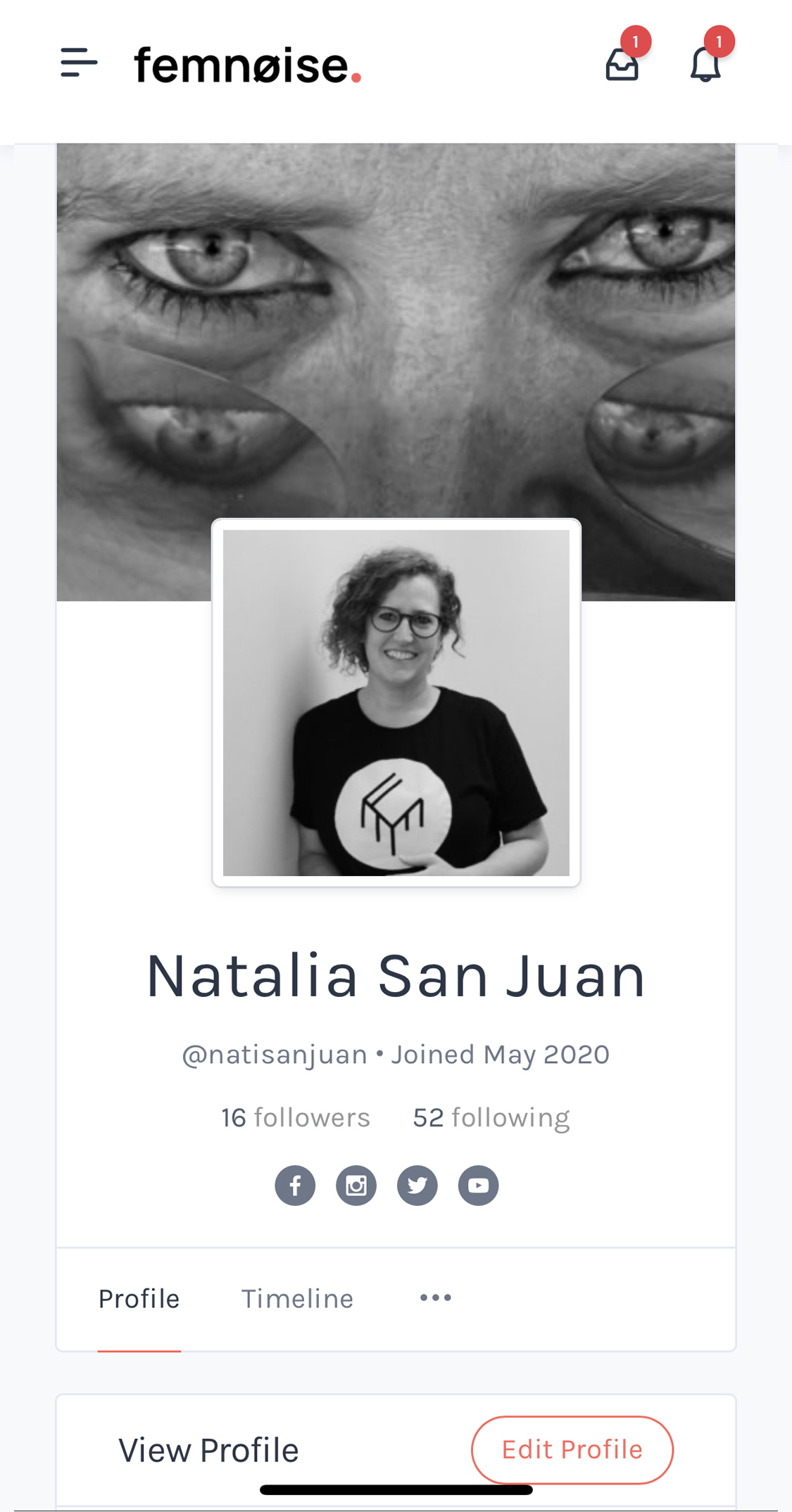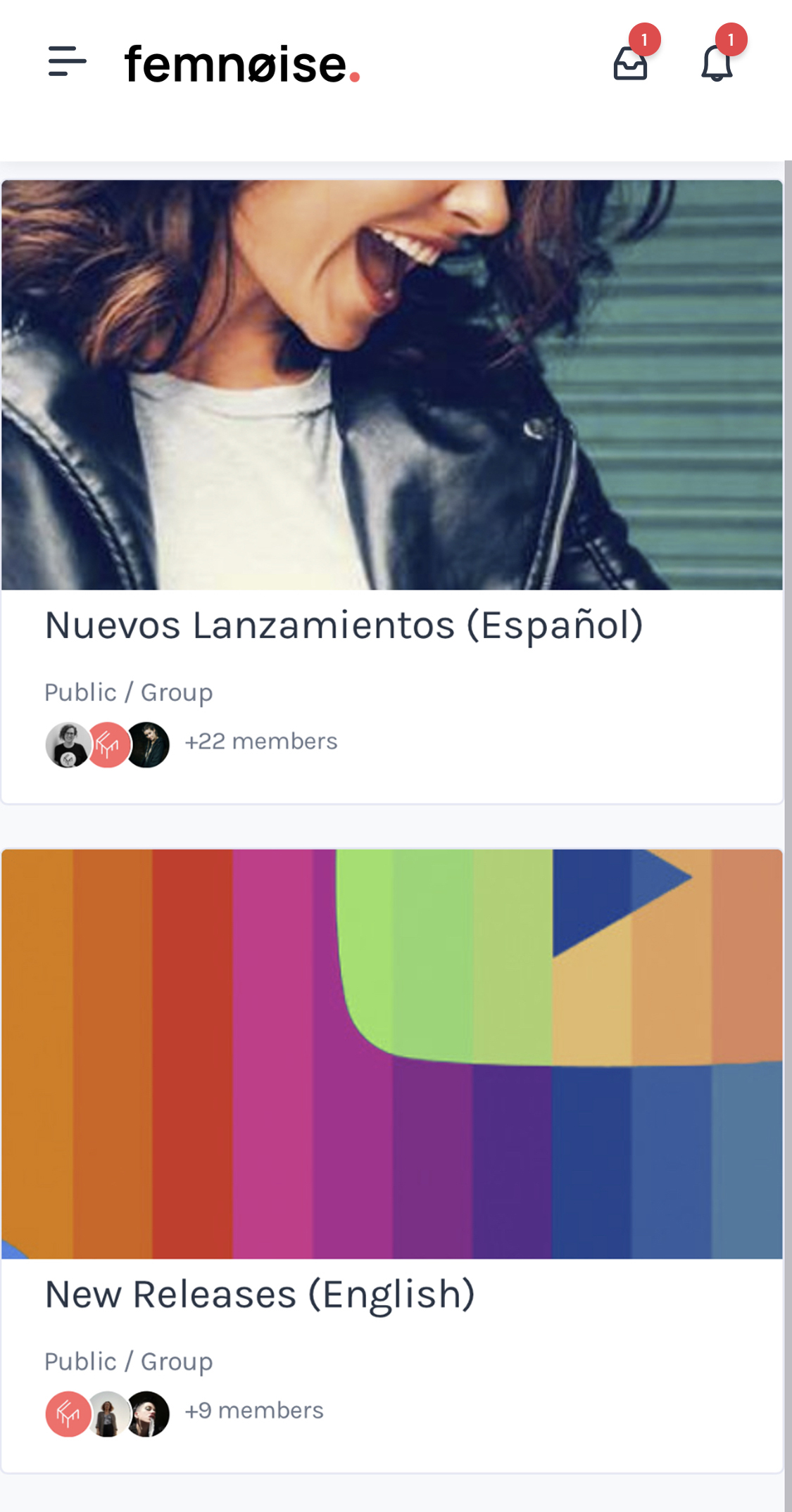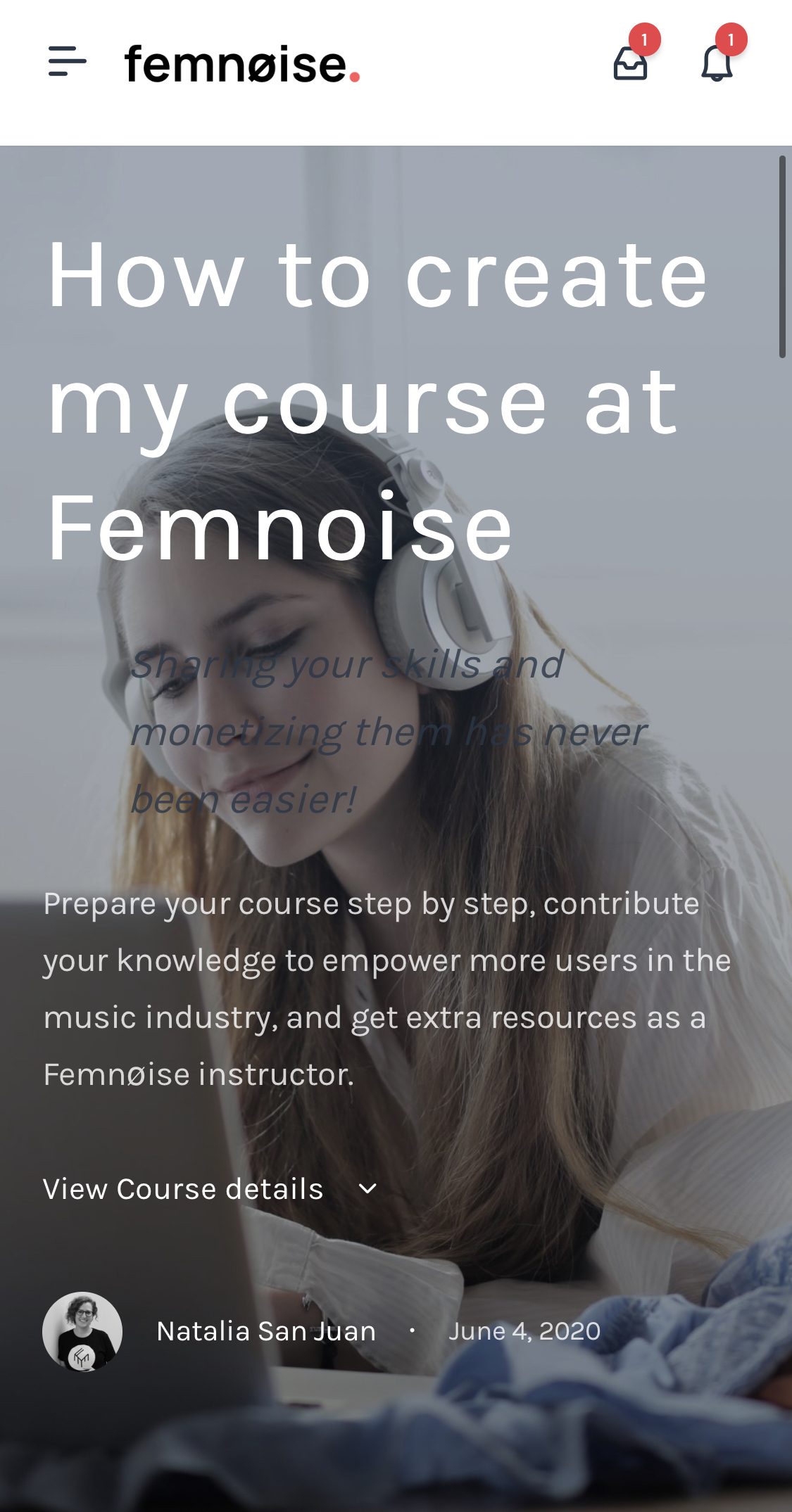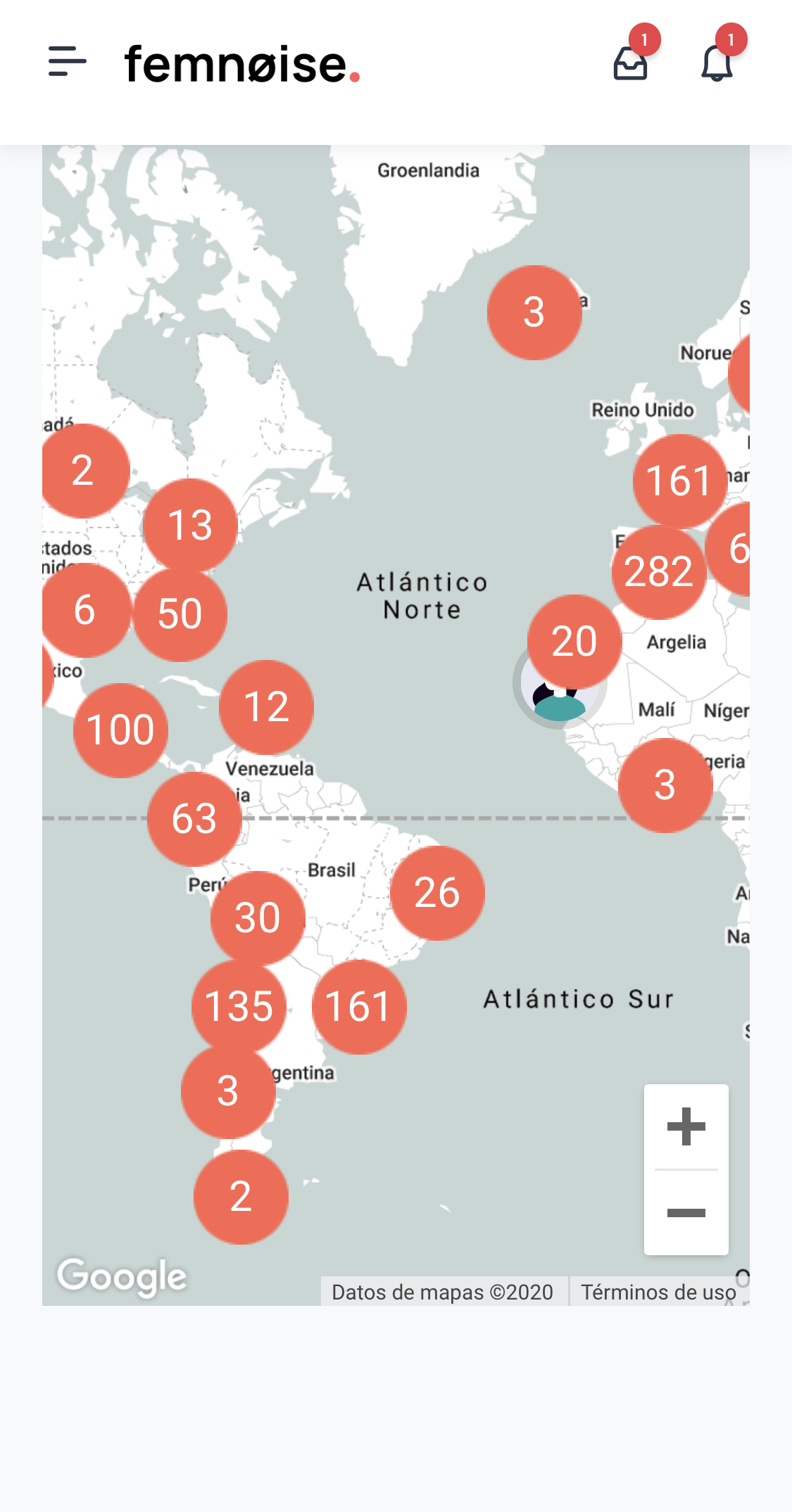 Find others like you
Through our search engine you will be able to find artists, instrumentalists, trainers, tour managers and many other artists and workers in the musical environment. You can connect emerging talent, hire professionals or look for collaborations for your next creative work.
Flexible nano learning
Empower yourself by finding courses to help you upgrade your skills!
Take a course trending_flat
Let yourself be seen
Make yourself and your work visible on our world map
Join the map trending_flat
Monetize your skills
Create a short course, share your knowledge or skills and start earning money.
Become an instructortrending_flat
Who we are?

Femnøise was born in 2017 as a collective to claim the fight for gender equality in the music industry. However, we soon realised that the solution does not lie in activism alone. We had to go one step further: connecting and empowering underrepresented people on a large scale, all over the world, creating synergies, empowering, connecting on a global scale. This is how Femnøise APP was born
---
Partner Associations:






---
---