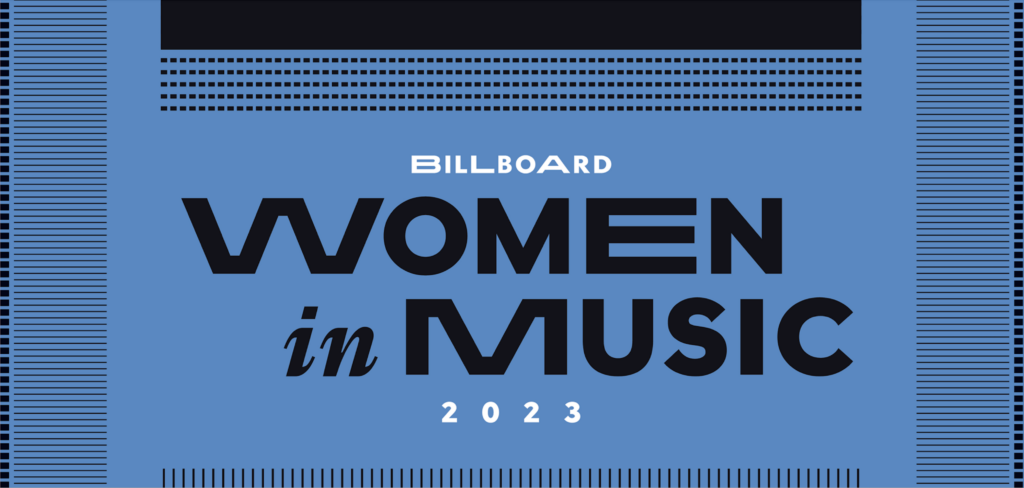 Cada año, el evento Women in Music de Billboard reconoce a las artistas, creadoras, productoras y ejecutivas emergentes de la música por su contribución a la industria y a la comunidad.
El evento Women in Music tuvo su celebración el 1 de Marzo en Los Angeles.
Aquí tienes el enlace: https://www.billboard.com/h/billboard-women-in-music-2023-livestream-watch/ para ver el programa resumen del evento, además de algunas entrevistas a las mujeres que han sido representadas en esta edición.
Presentados por Quinta Brunson, los Premios Billboard 2023 a las Mujeres de la Música rendirán homenaje en la ceremonia a potencias que están dando forma al panorama musical, como SZA como Mujer del Año, Becky G, Doechii, Ivy Queen, Kim Petras, Lainey Wilson, Lana Del Rey, Rosalía y TWICE.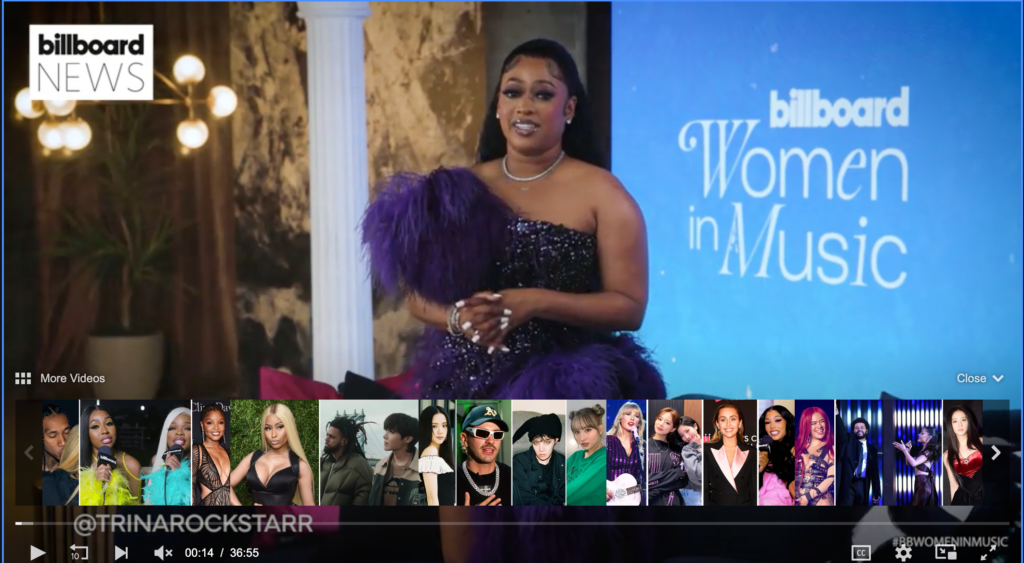 Los Billboard Women in Music es un evento anual organizado por la revista estadounidense Billboard. Su premio principal se titula Women of the Year (Mujer del año), establecido para reconocer a «mujeres en la industria de la música que han hecho contribuciones significativas al negocio y que, a través de su trabajo y éxito continuo, inspiran a generaciones de mujeres a asumir responsabilidades cada vez mayores dentro del campo». Taylor Swift es la mujer más premiada del evento, con tres galardones (dos premios Mujer del Año y un premio Mujer de la Década).
Esperemos que pronto alguna de las mujeres presentes en nuestra plataforma puedan estar nominadas a un premio tan importante como el women in music de Billboard. ¡Talento hay de sobra!
Recommend

0

recommendations
Published in Empowerment, Gender Gap, Industria Musical, Uncategorized