8 Best Music Distribution Services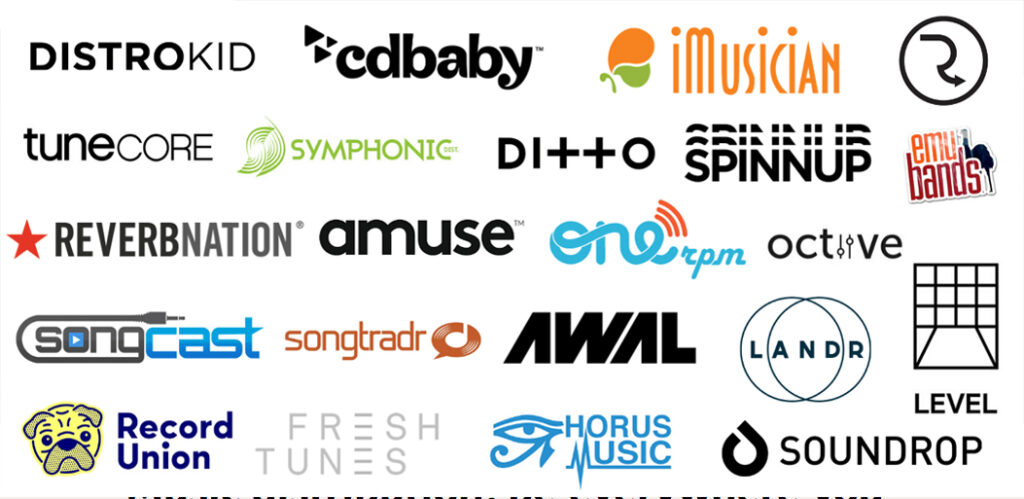 This article will make it easier and more informed for you to choose the music distribution service that can most efficiently help your music reach your audience.
It's not an easy task to choose the most suitable service to distribute our music, mainly because the distribution services offer very similar features and services. However, there are differences that derive from their scope and magnitude, making it an indispensable task to know how to make the right choice in terms of budget and target audience.
At the beginning, in order to choose our music distribution service, we must take into account parameters such as:
Distribution percentage: This is the distribution percentage that distributors will pay you from what you generate from streaming on music platforms such as Spotify, Apple Music, etc. It generally varies between 80% and 100%.
Costs: Each distributor is different. Some distributors charge a monthly or yearly fee for unlimited uploads, and others charge a one-time fee per album/song release.
Benefits: Many distributors offer additional benefits such as Content ID on YouTube, instant Spotify verification, artist promotion, backups, etc. You should take this into account when choosing a distributor as some include it in their plan, and others charge for it as an extra.
In this article we will show you the top 10 best digital music distribution companies out there today and also some key tips on how to choose the right one for your music. We have rigorously analysed the top music distribution services, revealing their scope of services, royalties, add-on services and features.
Here are the best cost-effective music distribution services you can take advantage of:
1. CD Baby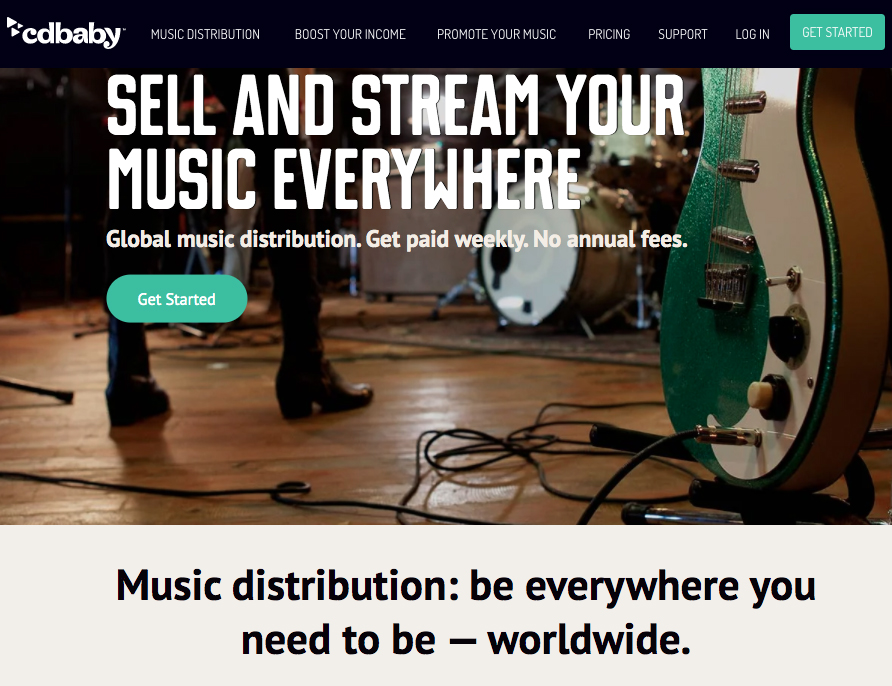 CDBaby is one of the most renowned distributors in the field. It has been established in the USA since 1998 and offers a very good service.
Pros:
Charges only per launch.
Distributes 91% of revenue.
Distribution on more than Spotify, Amazon Music, Apple and more than 150 platforms.
Many benefits included
Cons:
The "Pro" version is a bit expensive.
CDBaby only charges per launch. That is, it does not charge any kind of annual or monthly plan.
This is perfect for those who want to upload albums or EPs from time to time and not have to pay monthly bills. They then distribute 91% of the revenue, so they keep the remaining 9%
How much does CDBaby cost?
To release a standard single costs $9.95 and the Pro version costs $29.95.
To release an album costs $29.99 (standard) and $69 (Pro).
The standard version includes distribution on all platforms, content ID, integration with FB and Instagram stories, instant verification of Spotify and Apple Music, help support.
The benefits of the Pro version are CD or vinyl distribution, song registration with global collecting societies and affiliation with performing rights management societies. In other words, most of us don't need to pay for the Pro version.
2. Distrokid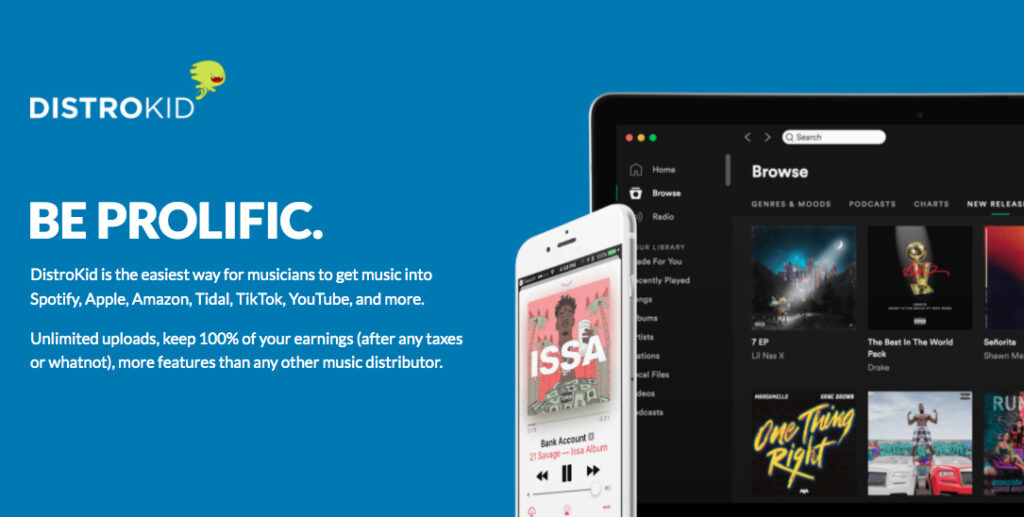 Pros:
Distributes 100% of your earnings.
One-time payment of $19.99 per year for unlimited uploads.
Songs are uploaded very quickly to the platforms.
Embed on Spotify, TikTok, Apple Music, Amazon Music, Instagram, Pandora, Tidal and many more platforms.
Cons:
Some benefits are charged separately.
It is necessary to pay for the plan each year to keep the music.
Distrokid provide a music distribution service that charges a subscription service of $19.99 per year to upload as many songs as you want. On the plus side, it distributes 100% of the royalties you generate from streaming. It's perfect for those who are constantly uploading music and prefer to pay an annual subscription rather than pay per release.
It also has more expensive plans for those who need to upload more than one artist profile: Musician Plus ($35.99/year for 2 artists) and Label ($79.99/year for 5-100 artists).
On the downside, some benefits are charged for extras such as YouTube Content ID (from $4.95), cover license ($12) or store maximizer ($7.95). In addition, you also have to pay for the plan every year to keep your music in the shops; if at some point you decide to cancel and not upload any more music but want to keep it forever, you have to pay an additional fee (Leave a legacy $29).
3. ReverbNation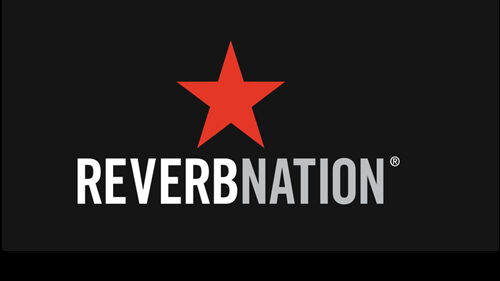 ReverbNation paints itself as more than just a music distributor, but a career-maker for artists. Artists with tight budgets will also be glad to know that the company offers a free tier with direct selling, but digital distribution has separate price tiers.
Pros:
You will be able to link your social networks to ReverbNation to post.
Subscription payments are annual and not for a membership like other music platforms do.
You can contact agents and record labels.
You will be able to talk to your fans by email.
You will participate in the classification by national or world artists.
Cons:
Has a lot of extra functions, but it doesn't explain how to use them.
The interface needs an update.
ReverbNation is the only one music distribution service in this list that highlights a website-builder for artist branding, as well as fan feedback for music. Indeed, ReverbNation's suite of features surrounding the basic music distribution panders to the artist's career: marketing and promotion tools with email and social messaging functions, social media and digital ads, crowdsourced listener reviews, and feedback, and even sponsorship under the ReverbNation brand where artists are introduced and exposed to music industry partners and events. These value-added services come with a separate price tag.
ReverbNation starts at the low price of $0 for direct selling and a basic package of features, but also offers three, larger paid packages with more functionality. For free tier users, they can pay for digital distribution starting at $1 per single or $9 per album per year.
4. LANDR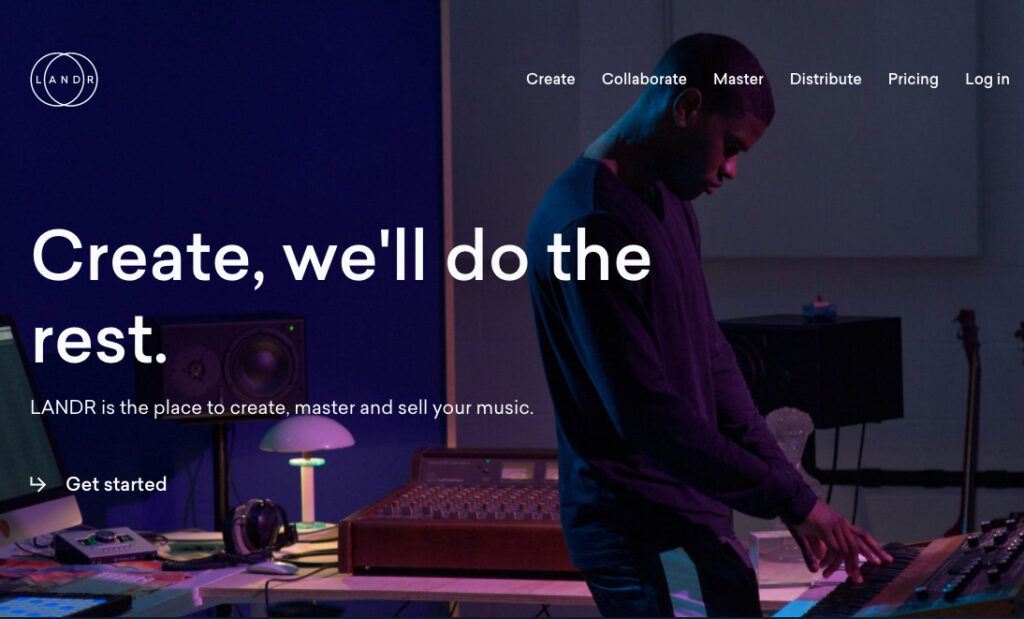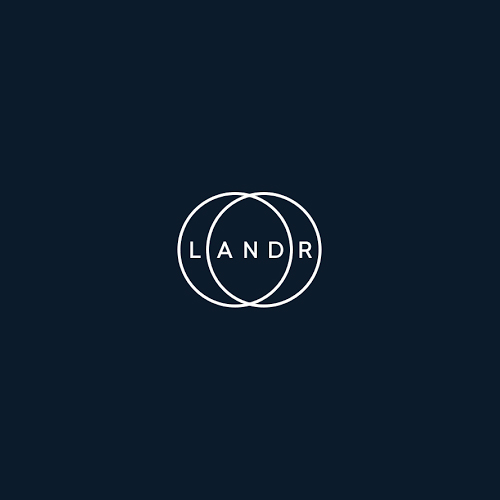 LANDR is unique in this list because, at its core, it is not a music distribution company, it is an audio mastering software.
Pros:
You get to keep 100% of all your earnings.
You get access to lots of digital channels.
Connectivity to stores is absolutely perfect.
Fast, responsive customer support and customer service make it easy to work with.
The platform gets you mastering options for your tracks.
Collaboration and sharing of ideas lessen the burden of making the perfect track. Working as a team, musicians can accomplish more.
You can outsource music samples from foreign producers.
Playlist Pluggers are an absolute plus. They have a carefully curated list of only the best plugins.
The desktop app adds extra convenience to your music creation process.
Cons:
Ambiguous pricing. Landr presents its pricing in a somewhat confusing and misleading manner.
Their marketing efforts constantly urge you to try their mastering services.
A publishing administration is not available.
There is no seamless cover song licensing.
Great platform overall, but it is not the easiest platform to get the hang of.
LANDR takes advantage of AI-powered audio mastering for its software (that also performs audio mastering for video), attempting to give a professional feel and finish to every track produced by its users. Once done with the production process, artists don't have to go elsewhere for digital music distribution with 100% of earnings and creative control.
Also has its own promotional tools and offers free sample packs for inspiration and use. Where ReverbNation offers crowdsourced listener feedback and reviews, LANDR lets producers hear feedback from fellow users.
Pricing is split between audio mastering and release and just digital music distribution. Mastering and release start at $4 per month that works out to $48 billed yearly, while digital distribution only starts at $1 monthly, working out to $12 billed yearly, for 10 tracks.
5. TuneCore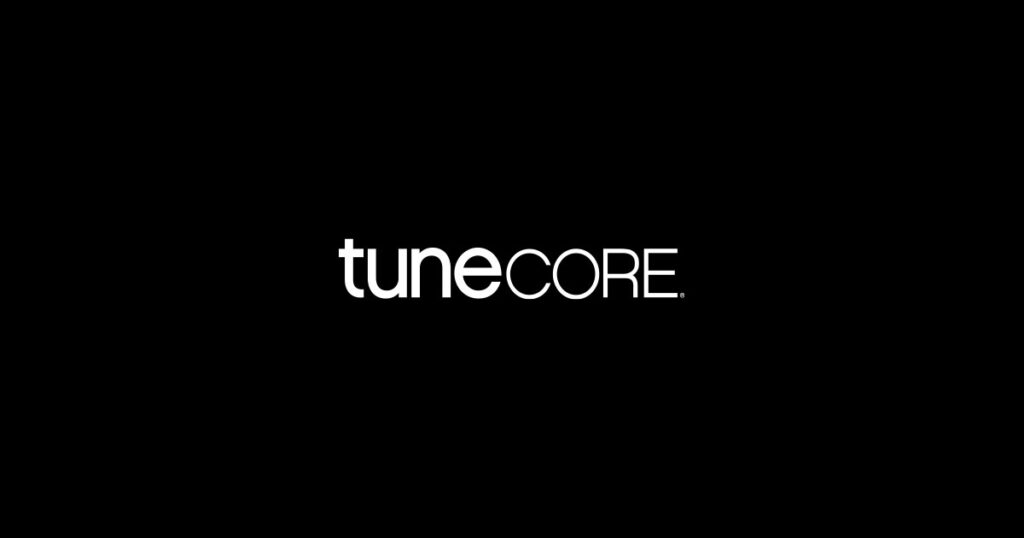 Tunecore is a music distribution service that prides itself on being one of the first in the market, starting the business model in 2006. 
Pros:
Distribution in more than 150 digital shops
You keep 100% of the royalties
Established and globally recognised company
Social tools
Different ways to withdraw money
Statistics and reports
Cons:
Upfront fees might be high for some musicians
Though Tunecore's services are uncomplicated, their platform isn't exactly user-friendly, and music can take a long time to upload.
Slow customer service
Tunecore provides its users with comprehensive sales data, and as value-added services: social media promotion and music publishing administration. Essentially, a complete dashboard of backend reporting, marketing, and administration to go with the digital distribution. Note that the value-added services incur a one-time fee.
Artists can distribute via Tunecore starting at $29.99 for their first year and $49.99 each following year for a full album, and $9.99 a year for a single. Tunecore also distributes ringtones for $19.99 a year. Finally, the company also offers distribution credits that can be exchanged for an album, single, and ringtone plans.
6. RouteNote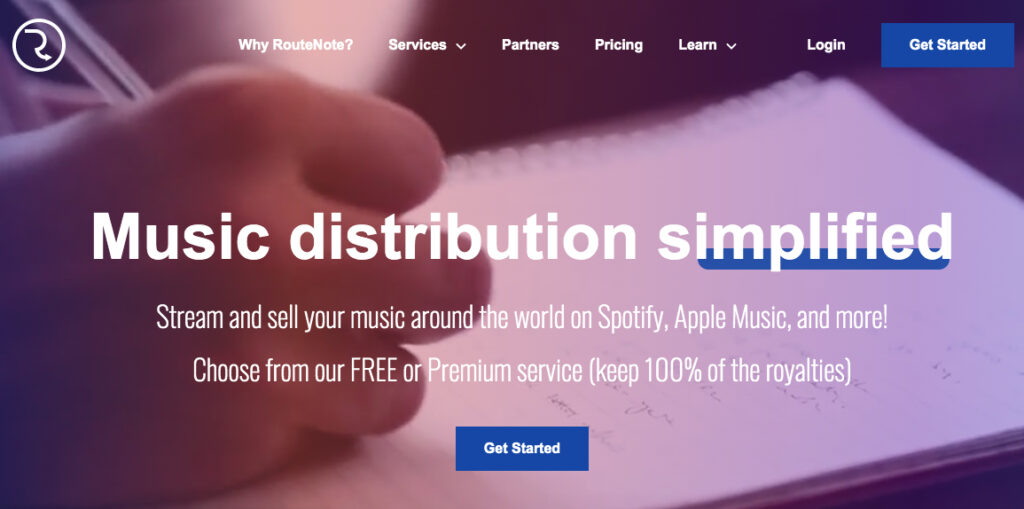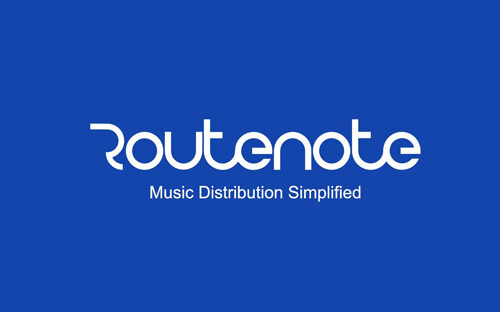 Newbies will find RouteNote a good platform of music distribution as it's easy to use even for them.
Pros:
Platform is Easy to Use.
You can avail of the free plan or the premium plan. according to your financial capability.
Strong Support System.
Worldwide Distribution even in Asia.
Direct Selling to Fans.
Fifty-fifty Split on Revenues.
Quick Release of Your Music.
Cons:
No provision of mechanical license.
A 45-day delay in payment of your earnings.
It could take 3 to 4 weeks for your song to go live on music stores.
As a new artist, RouteNote could be the perfect music distribution platform for you to reach out to more audiences and worldwide stores. You can try signing up and exploring its advantages to determine if the services are suitable for your needs. RouteNote offers free distribution services for 15% of revenues, while also offering artists a premium plan that requires upfront payment but lets them keep 100% of all royalties. RouteNote claims to cover over 90% of the digital distribution market. Pricing starts at $0, with a 15% cut off any royalties earned as well as two other annual pricing options.
7. OneRpm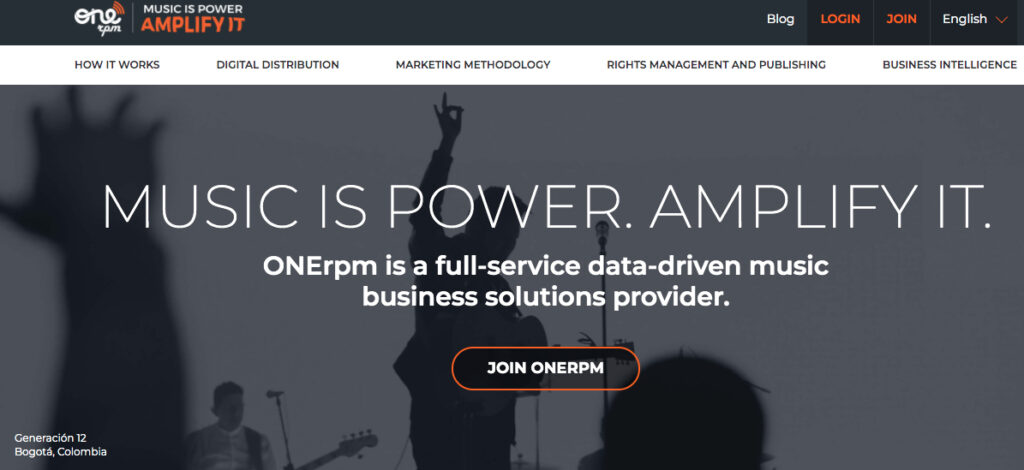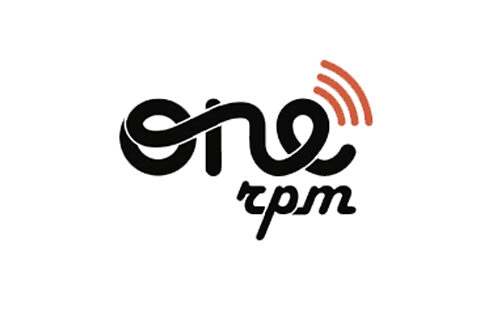 ONErpm is one of the digital music distributors that offers a totally free service. That is, not totally free… as it keeps 15% of the revenue (it only distributes 85%). But it does not charge monthly or annual plans, nor per release.
Pros
It is a free service with respect to plans.
Distribution on major streaming platforms.
Statistics and analysis.
Cons:
Distributes 85% of royalties.
There is not much detail regarding its promotion.
It has partnered with fewer distribution companies.
Does not offer Soundcloud monetization.
Other markets are not as well catered for as the Latin markets.
OneRPM actively leverages its global network of users for more visibility and opportunities for its members, amplifying the reach of its artists with the help of fan engagement from its existing user base. Also noteworthy is that it offers a free pricing tier, though OneRPM keeps 15% of all royalties—even for paid tiers.
The fundamental offer is music distribution, direct selling, and cover licensing, but extends to marketing, including social media, business intelligence, rights management and publishing, and a Music Video Network that also includes video production.
OneRPM pricing starts with a free tier for audio and a one-time fee for video and ringtone distribution. The company keeps 15% of royalties from audio, 30% for ringtones and Youtube, and 50% for specialty video.
8. Ditto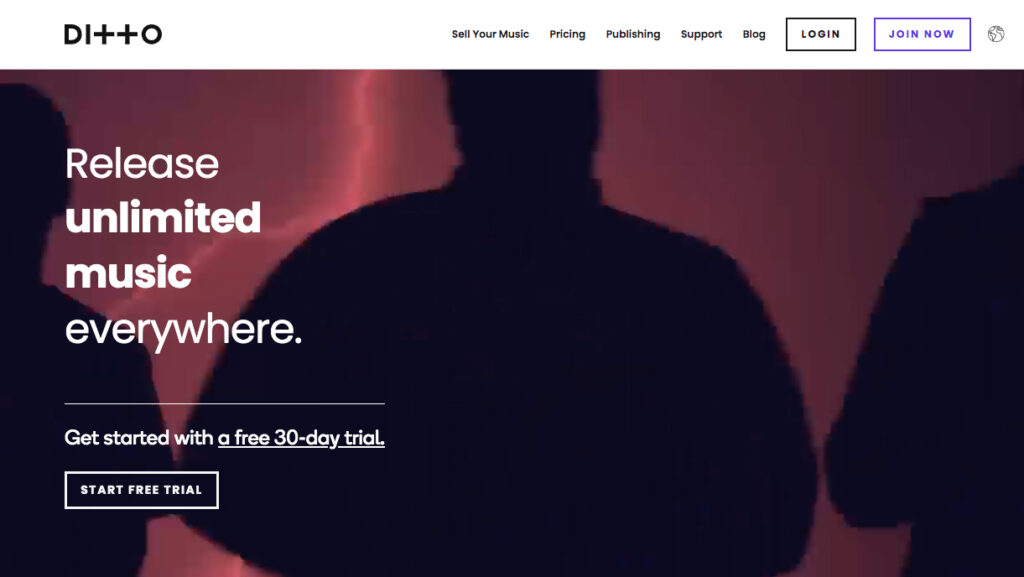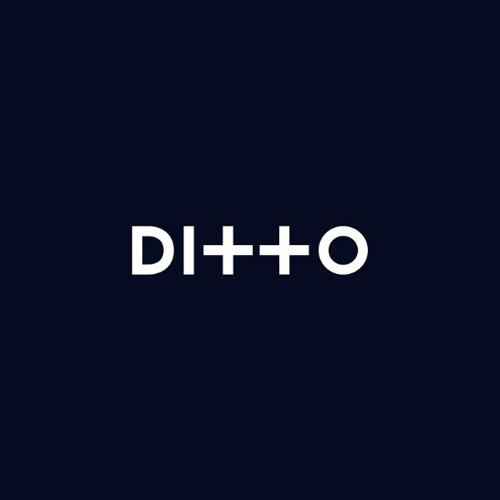 Dittomusic is a music distribution company that charges a single plan per year to release as much music as you want. Very similar to Distrokid.
Pros:
Cheaper services
Payment of revenues is quick
More than 200 outlets
No commission taken out by Ditto Music
Useful pre-release services
Provides Vevo distribution options
Provides analytics and reports
Record Label in a Box
Transparency and money ease
Release Content Criteria
Scrutiny and Observation
Protection to Copyrights
Worldwide Distributions
Get Featured in Many Popular Playlists
Have YouTube Certification
Cons:
No PayPal payments
Hidden fees
Gets 10% from YouTube earnings
Artists are selected for monetization on YouTube
No immediate verification on streaming profiles
Complaints about customer service
Uploads need time on Ditto Music
Thumbs Down to Physical Promotion with Ditto Music
Promotion only after packages of Ditto Music
Limitations to flexibility
Boundary to cover videos
This music distribution service gives 100% of the royalties, so that's awesome. It has some cool benefits like submission of your songs to playlists, sharing tools (smartlinks and pre-saves) and releases on all platforms.
It has three plans: Artist ($12/year), Professional ($19/year) and Label (from $45/year). The plans have the same benefits, except that artist is for one artist, professional for two artists and label from five artists. The most common option for most people is artist and it's really very economical for those who are constantly uploading music.
Ditto is the quintessential music distribution service without a lot of fluff. Aside from distribution, the company offers pre-release and promotional tools, streaming and sales data plus reporting, free ISRC and UPC codes, and chart registration.
One of the downsides is that there is no legacy option when you stop paying the annual fee. That is, if you leave Dittomusic, you will have to switch to another distributor because there is no option to leave the music forever.
Free vs. paid music distribution
To begin with, none of the music distribution companies are totally free. That is, otherwise they would not exist as a company because they would not generate a profit.But some provide a seemingly "free" service in which they do not charge monthly fees, but only keep a share of the profits generated by streaming (usually 15%).
Now, this may sound attractive. But if you think about it, in the long run you may generate significant profits and that 15% is a lot of money. So… if you have the long term in mind, it may be wise to pay an annual or monthly fee and keep more of the royalties for yourself.
Also, never trust platforms that give you everything for "free". Generally their customer service is not that good and you may have some major problems.
Recommend

0

recommendations
Published in Uncategorized