FEMNØISE AT KEYCHANGE: THE EUROPEAN INITIATIVE WORKING TO EMPOWER WOMEN IN THE MUSIC INDUSTRY.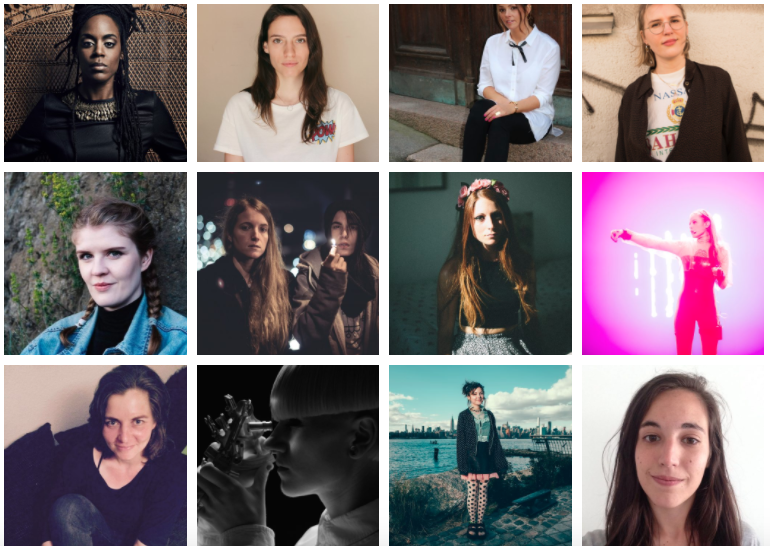 Femnoise, through the representation of its founder Natalia San Juan, is part of Keychange, a European program promoted led by Reeperbahn Festival, PRS Foundation and Musikcentrum Öst, supported by the Creative Europe programme of the European Union.
Keychange is a pioneering international initiative which transforms the future of music whilst encouraging festivals and music organisations to achieve a 50:50 gender balance by 2022. 74 emerging artists and innovators each year from across Europe and Canada will take part in international festivals, showcase events, collaborations and a programme of creative labs. Keychange aims to accelerate change and create a better more inclusive music industry for present and future generations.
A core value of Keychange is to break down the barriers that people face because of their gender, and from listening to the feedback from the 2018 edition of the programme, the new team put a specific budget in place to support all childcare needs. Therefore, in this first year of 2.0, Keychange has pledged a percentage of their funding to the participants, specifically for childcare, in order to facilitate their participation in the programme, and ultimately aid their development.
Christina Schäfers, Keychange Lead and Head of Reeperbahn Festival's programmes in arts, word and film says, "The Keychange talent development programme lies at the core of the initiative. While the pledge encourages organisations to book diverse talent, we're helping the talent get to their stages. Following dialogue with many creators and experts during phase one, we are particularly pleased that a more inclusive approach to recruitment has resulted in a very diverse and exciting group of participants for 2020. We are proud to represent many more gender minority participants and a diverse range of ethnicities, genres and career levels.The Keychange team are busy creating a meaningful and impactful capacity building programme, and we're looking forward to working with them all, and to seeing what they do next. We can't wait to host this incredible cohort at the full network meet-ups in Stockholm and at Reeperbahn Festival."
Barcelona-based participant Natalia San Juan (Femnøise Founder) says, "Keychange has allowed us to gain a global vision and impact. It is fundamental all that we have learned in each of the workshops and the generation of synergies between the participants. Fighting for equality in our industry is an element that cannot be underestimated, and programs like Keychange allow us to continue trusting in a better future."
Listen to the Keychange 2020 artist playlist: 
Recommend

0

recommendations
Published in Empowerment