OPEN CALL for MIX/PODCAST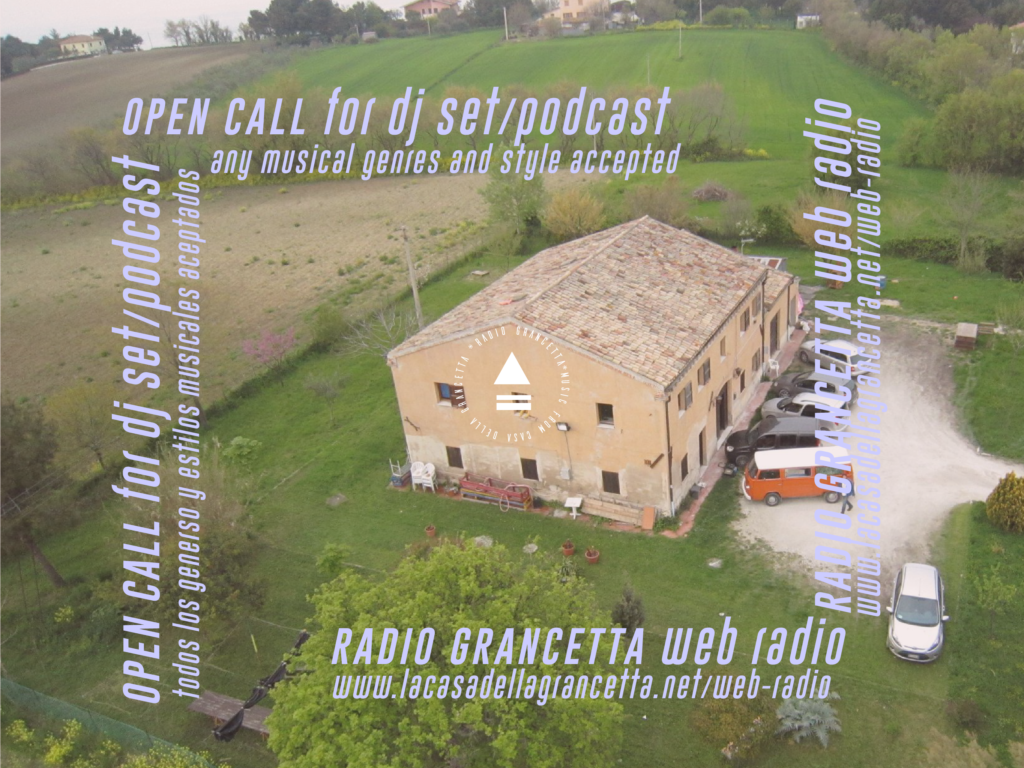 Hi there, I'm Rokeya I'm a volcanic dj/producer/visual artist and I also run the radio by "LA CASA DELLA GRANCETTA" a Cultural Association self-managed in the countryside of the Adriatic Coast, ITALY. A Music House with rehearsal rooms, a tiny studio, a big garden & a lot of cats! We usually host live concerts & independent festivals but in the last years for different reasons and at least the covid, we are temporarily homeless but you can find us on the Radio!
MUSIC NEVER STOPS !!!
We are very happy to have you and any kind of proposal and also for a residential show!!!
Accepted any kind of musical genres and style!!
You can find more information about us on iG @radiograncetta BIO
Recommend

0

recommendations
Published in Beat, Creatividad, Empowerment, Femnøise, Members, Open Call